R&B star Usher Raymond is rumoured to have a sex tape.
But don't worry, it isn't with the Bieber. Apparently the tape features the sexy singer and his ex-wife Tameka.
According to sources, Vivid Entertainment is looking to stop the distribution of the tape.
The CEO of Vivid, Steve Hirsch, reportedly sent a letter to Usher offering to get rid of the tape.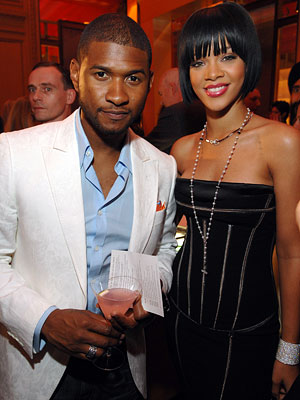 Hirsch has supposedly done the same for other celebrities in the same situation.
Usher has not made any comments about the tape. However, his ex denied the tapes existance and later twittered brushing the whole thing off.
The duo married in 2007 and had two sons together during their two years of marriage. The duo decided to split and the divorce became final in 2009.


Read more: http://ilhamnurulresources.blogspot.com/#ixzz1H5ZOMFKd