Experience the prehistoric world of dinosaurs at Pusat Sains Negara in Bukit Kiara KL.

Walk among recreations of these magnificent beasts in the Jurassic era.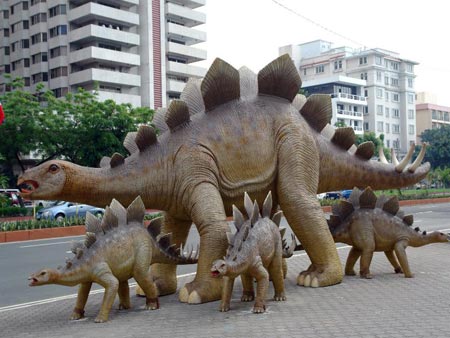 Get up close and personal with 32 life-size dinosaurs including a 16-feet tyrannosaurus Rex and a 23-feet Apatosaurus.
To accommodate the Dinos Alive exhibition (on-going until May 31 2011), Pusat Sains Negara will be opened daily except on Sundays and public holidays

Tickets for kids from 4-17 years and students with Student ID are RM5.

Tickets for adults 18 and above are RM10.

There's also a family package, where two kids and two adults pay RM 25.